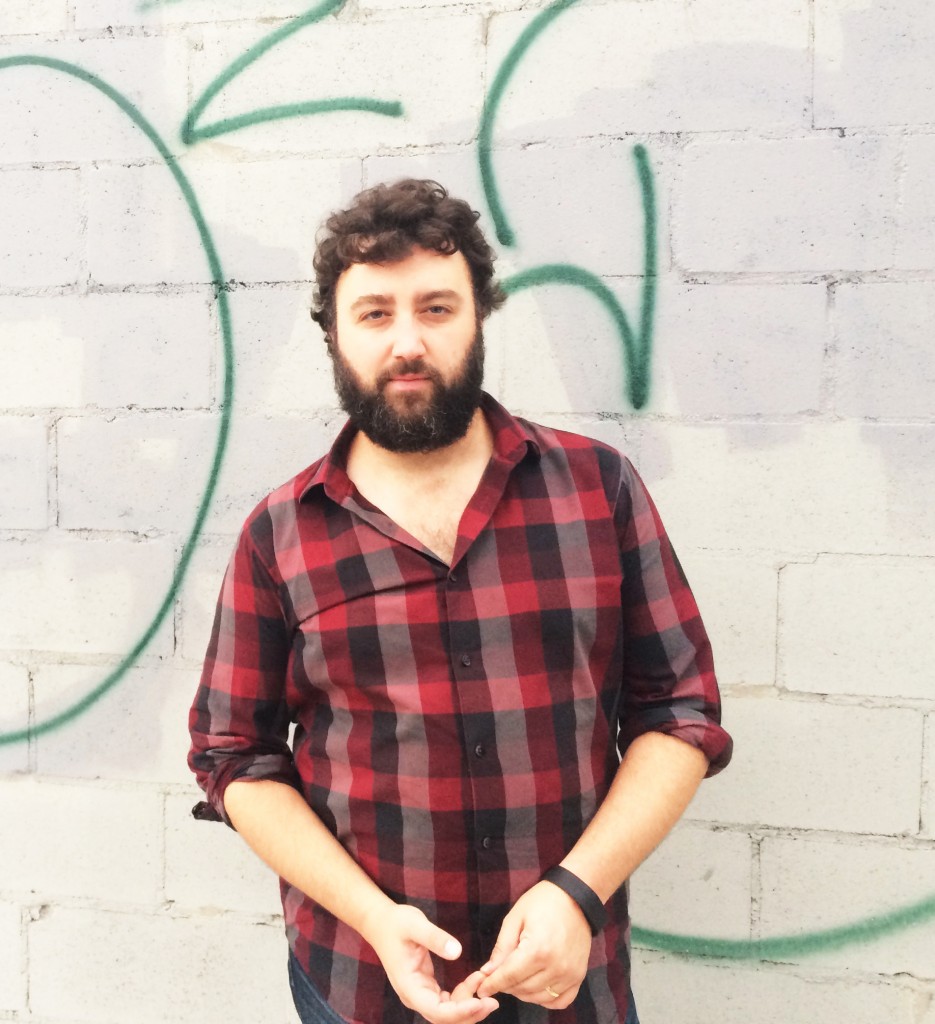 Scott Wollschleger (b. 1980) is a composer who grew up in Erie, Pennsylvania and now lives in Brooklyn, New York. His music has been highly praised for its arresting timbres and conceptual originality. Wollschleger "has become a formidable, individual presence" in the contemporary musical landscape (The Rest Is Noise, Alex Ross). His distinct musical language explores themes of art in dystopia, the conceptualization of silence, synesthesia, and creative repetition in form. His music has been described as "apocalyptic", "distinctive and magnetic" and possessing a "hushed, cryptic beauty" (The New Yorker, Alex Ross) and as "evocative" and "kaleidoscopic" (The New York Times). Much of Mr. Wollschleger's music features a sense of "timeless lyricism", something that influential avant-garde jazz pianist and blogger Ethan Iverson described as "the highlight of the disc" in his enthusiastic review of Mr. Wollschleger's Brontal No. 3, on Barbary Coast, a 2014 New Focus Records release.
Wollschleger's concert works can be heard across the US and the world, most recently featured at the Turner Contemporary in Margate, England, Bowerbird in Philadelphia, the NOW! Festival in Graz Austria and the Bang on a Can Virtual Marathon 2020. His critically acclaimed piano concerto, Meditation on Dust and the complete album of Dark Days were recently performed by pianist Karl Larson at the Bang on a Can Festival at the Massachusetts Museum of Contemporary Art. His apocalyptic monodrama, We Have Taken and Eaten, was featured on NPR's Arts & Letters.
Upcoming and recent projects include commissions from, Adam Tendler, Miranda Cuckson, The String Orchestra of Brooklyn, William Lang and Anne Rainwater, Du.0, loadbang, Michael Jones, and Issac Shieh. His debut album, Soft Aberration, was released on New Focus Recordings in 2017 and was named a Notable Recording of 2017 in The New Yorker. His second album, American Dream, written for Bearthoven, was released on Cantaloupe Music in 2019. His third album, Dark Days, was released on New Focus Recordings in 2021 and his most recent album, Enfolding, was released on New Focus Recordings in 2022.
Following lightly in the footsteps of the New York School, Mr. Wollschleger received his Masters of Music in composition from Manhattan School of Music in 2005, where he studied with Nils Vigeland who himself Morton Feldman called "the most brilliant student I ever had." Mr. Wollschleger has received support from a variety of organizations including New Music USA, BMI, New York Foundation for the Arts, and the Yvar Mikhashoff Trust for New Music. Mr. Wollschleger was a Co-Artistic Director of Red Light New Music, a 501c(3) non-profit organization dedicated to presenting and crafting contemporary music.
In addition to his musical ideas, Mr. Wollschleger frequently delves into the philosophical writings of Deleuze, Nietzsche, and Brecht and maintains an ongoing collaboration with Deleuzian scholar Corry Shores. Their co-authored thesis, Rhythm Without Time, was presented at the London Graduate School's academic conference, "Rhythm and Event,".
Mr. Wollschleger's work is published by Project Schott New York.
© 2021
photo by Emily Bookwalter © 2016
---
Contact
Scott Wollschleger on Twitter and on YouTube
scott.wollschleger(at)gmail.com